To read the December 2006 article Things I've Learned After Selling Three Books, click here.
Click here to read the full Perseverance article that was printed in Writers' Serenade, my RWA's chapter newsletter, January 2005.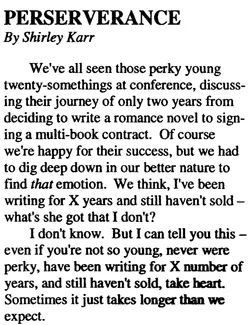 A little writer's humor...

In case you can't quite read the signs, the first reads "Meet the Author" and the second reads "Meet An Actor Who Plays A Minor Role In the Film Adaptaion of the Book!"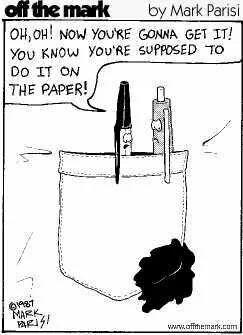 How many more days until the premiere of Pirates of the Caribbean: At World's End?